Starlink: Battle for Atlas walkthrough shows how fun, family friendly yet challenging the game is
This Starlink: Battle for Atlas walkthrough is excellent
The new Ubisoft Toronto action adventure video game Starlink: Battle for Atlas is not a game I was that interested in buying. Not until I just watched a superb Starlink: Battle for Atlas walkthrough from YouTube gamer RajmanGamingHD.
He currently has a two hour 17 minute video up of a session he played of the game on the PlayStation 4 Pro. As he mentions in the video description, it is also his first playthrough. But, from how well it goes, you certainly cannot tell.
RajmanGamingHD's Starlink: Battle for Atlas walkthrough is in 1440p, it has no commentary (yay!) and he plans on doing a walkthrough of the full game while exploring all seven planets.
The game itself looks incredible. It is family friendly, very fun to watch at least and probably even more fun to play and is actually quite challenging.,
It is also a game that is toy-enabled, which is the confusing part, as they don't seem to be particularly necessary. Or, as this Games Radar reviewer points out, you almost seem to be penalized in the gameplay if you do own the toys.
That being said, if you do decide the toys are necessary for you, you can pick up Starlink: Battle for Atlas with a starter pack of pilots, a ship and some weapons as soon as the game goes on sale.
If not, you can still buy it as a standalone game.
Watch RajmanGamingHD's Starlink: Battle for Atlas walkthrough in the video below to get a good idea of what to expect. I think you will like it.
Starlink: Battle for Atlas releases tomorrow, October 16th, for Nintendo Switch, PlayStation 4 and Xbox One.
Related: This Luigi's Mansion 3DS walkthrough does the entire game in five and a half hours and it's fun!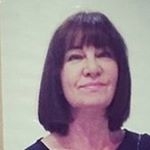 Latest posts by Michelle Topham
(see all)