Four events planned for the popular mech arcade game Starwing Paradox this weekend have been canceled by Square Enix after the publisher received a series of death threats against the game's management team.
The events were due to be held in Tokyo, Yokohama, Nagoya and Fukuoka.
In a statement in Japanese on the Starwing Paradox website, Square Enix said the death threats have been reported to the police, and discussions were held as to what to do about the planned events.
It was then decided the Starwing Paradox tournaments would be canceled, so Square Enix could prioritize customer safety. The company apologized for any inconvenience to those that already had tickets.
Of course, while Square Enix is erring on the side of caution due to the recent arson attack at Kyoto Animation that killed 35 of the animation studio's employees, it is a shame the Japanese video game and animation industries currently have to be on such high alert.
After all, Square Enix had already been the target of another death threat earlier in the month, after a man threatened to stage a repeat of the Kyoto Animation arson attack and subsequent fire simply because he lost a  Square Enix-published game.
You can definitely understand the company's level of caution now then.
The video game publisher was also targeted earlier in the year as another man sent death threat's to the company after the £1,500 he spent did not enable him to unlock an item he wanted in a game.
Just to understand, how serious and frightening of a problem this is, while this type of threat and possible violence may be commonplace in America, it is incredibly uncommon in Japan.
To the point that, prior to the Kyoto Animation arson attack, it had been more than two decades since the country had experienced a mass murder on that kind of scale.
You have to think, though, there must be something severely wrong with a person's mental state if they think threatening the murder of a company's owners or employees is the way to deal with a problem they have experienced.
As for the Starwing Paradox tournaments that have been canceled, there is no word yet from the publisher as to whether they will be rescheduled.
Related: The Square Enix game Dragon Quest Builders 2 has video game news media talking about how amazing it is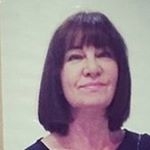 Latest posts by Michelle Topham
(see all)