The Studio Pierrot action sci-fi anime series Akudama Drive was a pleasant surprise for me.
An anime in a genre I usually tend not to like — you know, the dystopian world populated by larger than life, unbelievable characters and that, quite frankly in the case of Akudama Drive at least, is darned confusing for the first few episodes.
But, by the end of the first season of Akudama Drive, I was hooked.
Not only because I loved the story and the, what-turned-out-to-be pretty likeable characters, but the artwork is beautiful, the action scenes are phenomenal and the world building quite unique.
The Akudama Drive opening theme song
In addition, that Akudama Drive opening theme song — 'STEAL!!' by SPARK!!SOUND!!SHOW!! — just kicks some major ass.
Because it takes a hard rock anime song (which, let's face it, you don't hear that often in mainstream anime series) and just blows it wide open.
To the point that 'STEAL!!' by SPARK!!SOUND!!SHOW!! is huge, wild, loud, and definitely a bit muddy, but so damned satisfying as the Akudama Drive opener, I looked forward to each new episode more and more.
'STEAL!!' by SPARK!!SOUND!!SHOW!! was written by lead vocalist and guitarist of the band, Yuuki Tanaka, with guitarist and synths Takuma writing the music.
The track was officially released as a single late this year, and also came with a bizarre music video featuring a creepy surgeon with a devilish shadow stomping around an underground garage, comatose patients in a wheelchair and on a stretcher,  and the band members themselves appearing to be a bit unhinged.
The 'STEAL!' music video also seems to have grabbed the attention of Akudama Drive fans, as it currently has almost 600,000 views on YouTube and they are still climbing.
Watch that SPARK!!SOUND!!SHOW!! music video below, and then agree with me 'STEAL!' is one of the best anime theme songs of the Fall, 2020 season.
So much so, it earns a place on our Best Anime Songs list quite easily.
Learn more about SPARK!!SOUND!!SHOW!! on the band's official website.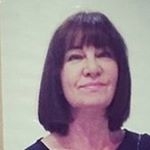 Latest posts by Michelle Topham
(see all)