Stellaris: Console Edition to hit shelves in February
Paradox Interactive's massively successful, the 4x grand strategy game Stellaris, will soon be getting a Stellaris: Console Edition. The game is due to release on Xbox One and PlayStation 4 on February 26th.
There will also be a Deluxe Edition that will come with the Utopia expansion, the Plantoids Species Pack and the Leviathans Story Pack. The Stellaris Standard Edition will sell for $39.99, with the Deluxe Edition priced at $59.99.
Of course, as generally happens with games released on PC first, Stellaris: Console Edition will be a year or so behind the PC version of the game. Even if you pick up the version with the included story packs and expansion.
After all, the PC version of Stellaris recently launched the massively successful Megacorp expansion, which came on the heels of the three latest expansions Synthetic Dawn, Apocalypse and Distant Stars.
Expansion packs that may still be months away for the Console Edition.
Related: Quill18's Stellaris: Megacorp walkthrough is the best one yet – start watching it here
That being said, Stellaris: Console Edition is bound to be a stunning game, with enough content to keep you occupied until Paradox is forthcoming with more expansion packs. So much so, if the PC version is anything to go by, it could definitely be a console hit for Paradox as well.
Check out the just released pre-order trailer for the Stellaris: Console Edition below to see how beautiful this game looks. If you love an exceptionally good grand strategy game, pray that the console version soon catches up.
Advertising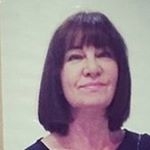 Latest posts by Michelle Topham
(see all)