Stephen Colbert asks did Tillerson call Trump a moron or a f*cking moron? (video)
Stephen Colbert asks did Rex Tillerson call Trump a moron or a f*cking moron?
What did Secretary of State Rex Tillerson call Trump over the summer at a press conference held after a meeting at the Pentagon? Did Tillerson call Trump a moron or a f*cking moron? Stephen Colbert wants to know.
On his show The Late Show with Stephen Colbert last night, Colbert discussed the latest hilarious news about Trump.
This time Colbert's comedic musings were about Rex Tillerson and his apparently disparaging remarks about Trump. (And no, you will never see me call Trump 'President' on this site. That buffoon doesn't know the meaning of the word presidential).
This latest news about Trump was reported by NBC News this week, and Rex Tillerson himself refuses to deny it. Colbert wanted to know more.
So he started off his monologue with the comment "Hold on there, Rex. Nobody calls our president a moron…except me!", to the amusement and applause of the audience.
He then went on to add, "And other world leaders. And, ultimately, history". (I'll say!)
"Why would Tillerson say such a vicious, accurate thing about his boss?" Colbert then asked. "Well, apparently, tensions came to a head when Trump delivered a politicized speech to the Boy Scouts, an organization Tillerson once led."
"THAT'S what made him mad?", asked Colbert.
Because apparently Trump saying he can grab women by the pussy, calling North Korea's Kim Jong-un 'Rocket Man' and, thus, causing the North Korean dictator to threaten nuclear war, kicking transgenders out of the military, calling Mexicans 'rapists', trying to withdraw health insurance from more than 60 million Americans and on and on and on doesn't make Tillerson mad…at all. Just…Trump's Boy Scouts comments.
Good to know!
"Saying "They're fine people" at a Nazi rally? Giving golf trophies to hurricane victims? Sure…but the Jamboree is SACRED", said Colbert.
Colbert then went on to talk about the impromptu press conference Tillerson gave yesterday after the news about him calling Trump a f*cking moron broke.
"He began by declaring love for his job."
Colbert then pulled up an old news story reported by CNBC in which Tillerson had said several months ago "I didn't want this job. My wife told me I'm supposed to do this."
"I guess it's going to be an awkward night at the Tillerson house," joked Stephen Colbert.
Watch the rest of Colbert's hilarious comments about Rex Tillerson calling Trump a f*cking moron (and yes, according to very reliable sources, he definitely did), in the video below. Because it just gets better and better.
Then place your bets. How long do you think Rex Tillerson will remain Secretary of State?
Because I don't give the man till the end of the week before he walks, or Trump fires him.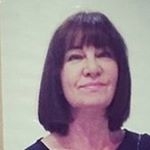 Latest posts by Michelle Topham
(see all)