As if Stephen Colbert hosting the Late Show wasn't fabulous enough, on Monday night during one of his monologues Colbert brought back the High Five gag. Yep, that fabulous gag he always did on The Colbert Report has now made a reappearance on the Late Show, and this writer at least hopes it's here to stay.
The latest iteration of the High Five gag showed up on the Late Show during Colbert's monologue 'All Up In Your Faith'. First, a stereotypical high five from the hand underneath the desk after Colbert nailed a joke.
But, it got even funnier when Colbert delivered the line "Goodbye Dalai" only to have the hand refuse to high five him.
Watch Stephen Colbert bring back the High Five gag in the video below. I loved it. And, I'm loving him and his new late night show.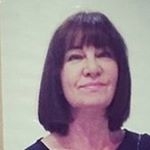 Latest posts by Michelle Topham
(see all)