Well, you think you know someone and think you could not like them more then, all of a sudden, they are admitting they once did drag and it turns out they make a more beautiful woman than I ever could.
Who am I talking about? Talk show host Stephen Colbert, who interviewed the fabulous drag queen RuPaul last night, and during the conversation admitted he had once done drag. He even had a photo.
And, shocker. Not only did Stephen Colbert in drag look like an amazingly beautiful woman (what a fabulous ass that lovely man has!), he apparently even managed to fool one of his brothers who wanted to know how Stephen knew a woman that gorgeous.
Watch him interviewing RuPaul in the video below, and check out the photo of Stephen Colbert in drag.
He is gorgeous, gorgeous, gorgeous. Bless him. 🙂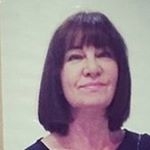 Latest posts by Michelle Topham
(see all)