Stephen Colbert even blushes when he talks to Rachel Weisz
It was an absolute delight to watch Stephen Colbert interviewing British actress Rachel Weisz on The Late Show with Stephen Colbert this week as, not only does she throw him off completely when she walks out onto the set saying "One kiss", she then explains why she said that.
But it is also obvious from the minute she arrives, Stephen Colbert has a huge crush on Rachel Weisz.
Oh yes, he does.
He actually does explain part of his 'crushdom' too, when he says to her "Because I'm a huge fan of yours. Your performance in 'The Constant Gardner'… and obviously you won the Oscar for that… but, as I told your husband, Daniel Craig, it is one of the most beautiful, most subtle, most nuanced performances I've ever seen. It's one of my favorite performances on film. You're just an incredible actress".
Watch him below. And Rachel Weisz's sweet response.
And yes, Colbert even blushes. And yes, she is stunning.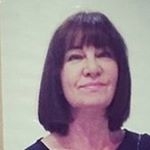 Latest posts by Michelle Topham
(see all)