Stephen Colbert hilariously has audience boo at "Donald Trump is president" to show him 'loudest booing'
Stephen Colbert hilariously has audience boo at "Donald Trump is president" to show Trump 'loudest booing'
If you detest Donald Trump, and honestly what person with more than two brain cells to rub together doesn't, you are probably watching The Late Show with Stephen Colbert every night. Because Colbert, and other late night hosts, are trolling the hell out of Trump and it is hilarious.
Last night, Stephen Colbert had his audience boo at the comment "Donald Trump is president" to show Trump what the loudest booing sounds like.
This after yet another idiotic tweet from Trump on the NFL and his obsession with #TakeTheKnee.
In the tweet, Trump was commenting about the Dallas Cowboys after the entire team and owner Jerry Jones took the knee before a game in Arizona over the weekend. Apparently, it upset Trump. (And come on, it was meant to).
Trump's tweet about the Dallas Cowboys?
"The booing at the NFL football game last night, when the entire Dallas team dropped to its knees, was loudest I've ever heard. Great anger".
Colbert's response?
"Really? That's the loudest booing you've ever heard?"
Followed by…
"Listen to this. Donald Trump is president".
And, of course, Colbert's audience happily obliged with, yes, the loudest booing Trump has probably ever heard.
Well, hey, it made me laugh.
It made Colbert laugh too, as he responded "Thank you. I think I have my new ringtone".
Watch Stephen Colbert talk about Trump and the NFL in the video below. Man, I love that guy!
Related: Watch President Obama laugh at Donald Trump on Jimmy Kimmel Live!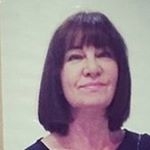 Latest posts by Michelle Topham
(see all)