Stephen Colbert cannot stop laughing about 'nut juice' suggestion by dairy industry
As a vegan myself, Stephen Colbert's reaction to the dairy industry's suggestion that nut milk should not legally be allowed to be named that, but instead should be called 'nut juice', just made my day.
Because, in his segment 'Meanwhile' last night, Stephen Colbert touched on the subject of plant milk. A subject the dairy industry is infuriated by, as sales of dairy milk plummet in America even more every year, while sales of plant milks like soy milk, rice milk, hazelnut milk, almond milk and oat milk continue to boom.
The dairy industry's reaction to the increase in plant milk sales is not, as any smart business person would decide, to start growing soy, oats or almonds instead of farming cows and producing dairy milk.
Oh no, that wouldn't do at all.
After all, the dairy industry is determined to cling on to its highly subsidized, unhealthy and animal abuse-linked product to its last dying breath. (Which, hopefully, will be coming a lot sooner than they think).
Let's demand they call it 'nut juice'
So what does the dairy industry think is a smart plan of attack, in an attempt to halt rapidly increasing sales of plant milk?
To lobby the United States government, so that manufacturers of plant milks can no longer call them soy milk, rice milk, hazelnut milk, almond milk or oat milk.
Their suggestion instead is…nut juice.
A name that sent Stephen Colbert into fits of giggles.
Meanwhile…I am fine with whatever they call it. Because all I know is my 'nut juice' doesn't include pus, antibiotics, pesticides, blood, bacteria, viruses and hormones. That…would be 'milk'.
And what is even more hilarious is, while dairy farms are concentrating on trying to ban the term 'milk', sales of actual 'milk' are plummeting every year as more and more Americans realize how gross, nasty and downright dangerous that stuff is.
Not to mention the massive amounts of animal abuse that are perpetrated every year in the name of dairy 'milk'. A product that, as vegans often point out, should be thought of with the phrase "not your mother, not your milk".
Related Reading: Hilarious Stephen Colbert video 'NYC Returns Its Amazon Purchase' is comedy gold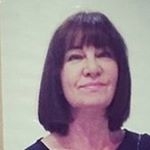 Latest posts by Michelle Topham
(see all)