Sting and James Corden pay tribute to David Letterman, well, sort of
With everyone paying tribute to David Letterman this week, as Wednesday night is his last night ever on the Late Show with David Letterman, it was also time for James Corden to get in on the act.
Well, James Corden and Sting, to be more precise.
They parked themselves outside the Ed Sullivan Theater in New York, right across the street from where Dave would be doing his last show, and sang 'Every Breath You Take'.
Well, Sting sang it. Corden just annoyed him.
The song started off with Sting doing his usual amazing performance, but with James Corden shoving himself in soon after the start, and beginning to rap. Cue irritated Sting asking him, "What….what are you doing?"
It then devolved into Sting trying to keep it real, and Corden doing his best to 'join in'.
As usual, James Corden does a delightful music skit with an amazing guest. This week, it was Sting.
Watch, and laugh, below.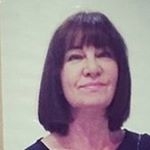 Latest posts by Michelle Topham
(see all)