The late Scottish writer Iain Banks is one of my favorite authors, so I'm thrilled BBC Two has a new two-part mini series starting soon based on his book 'Stonemouth'. Now they also have a trailer out about the new series, one that makes this a must see for me (although, then again, most BBC original series usually are).
'Stonemouth' tells the story of Stewart Gilmour, played by Christian Cooke, who returns to the seaside town he left several years before after a sexual scandal he was involved in. This time, he's back in Stonemouth for the funeral of his best friend Callum, and to try to discover how he died.
Besides Christian Cooke, 'Stonemouth' also stars Charlotte Spencer, Peter Mullan, Brian Gleeson and Sharon Small.
As you'll see from the 'Stonemouth' trailer, it's likely to be intense, gritty and realistic, and I for one can't wait. With no official date yet on when the series airs, you can currently find out more about it at the BBC's media center.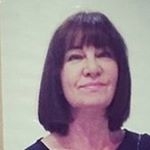 Latest posts by Michelle Topham
(see all)