Korean boy band Stray Kids' members Lee Know, Hyunjin and Seungmin were reportedly in a minor car accident yesterday, September 20th, 2023.
According to their agency, JYP Entertainment, in a released English statement later in the day the three will be taking a short time off from their planned activities to recover.
Advertising
None of the three were seriously injured, but are apparently experiencing "mild muscle pain and bruising" after the accident, so doctors have requested they take a few days off performing until they fully recover.
Stray Kids' events cancelled or modified
That means the Milan Fashion Week visit Lee Know and Hyunjin were planning on making this week has now been cancelled, and Seungmin will no longer be participating in the live YouTube performance he was planning for his birthday on September 22nd.
Meanwhile, Stray Kids was scheduled to perform in the United States at the 2023 Global Citizen Festival in New York on September 23rd.
An event that the organizers describe thus:
Global Citizen Festival is an annual music festival where fans take actions toward ending extreme poverty in order to earn free tickets.
Stray Kids is one of the headliners of the concert, alongside Red Hot Chili Peppers, Ms. Lauryn Hill, Anitta, D-Nice, Conan Gray, and Sofia Carson.
Advertising
All artists, including Stray Kids, are performing in the concert for free.
After Lee Know, Hyunjin, Seungmin car accident, that performance has not been cancelled, but only Stray Kids's sub-unit 3RACHA (Bang Chan, Changbin, Han) will now be performing.
The statement released in English by JYP Entertainment (JYPE) was as follows:
Hello, this is JYPE.

While returning to their dorms after a schedule on September 20th (Wednesday), the vehicle carrying Stray Kids members Lee Know, Hyunjin, and Seungmin was involved in a minor collision.

After the minor collision, Lee Know, Hyunjin, and Seungmin immediately visited a hospital and received thorough medical examination. None of the members and accompanying staff in the vehicle were seriously injured, but as they have sustained mild muscle pain and bruises, medical professionals have advised that they receive conservative treatment for the time being.

Therefore, we inform you that the schedules below have been cancelled or modified.

[Cancelled]
Milan Fashion Week (Lee Know, Hyunjin)
Seungmin's Birthday YouTube Live (Seungmin)

[Modified]
3RACHA of Stray Kids (Bang Chan, Changbin, Han) will perform at the Global Citizen Festival.

We apologize for causing fans to worry with such sudden news.
JYPE will place the artists' health as the highest priority and will provide everything we can to support their recovery.

Thank you.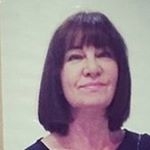 Latest posts by Michelle Topham
(see all)