Studio Ghibli's 'Spirited Away' world now in Minecraft
If it wasn't for Eurogamer, I would have missed the most amazing Minecraft world — Studio Ghibli's 'Spirited Away' re-created in Minecraft. Now, how cool is that?
Minecraft gamer Alan Becker has been working on the re-creation of Spirited Away for several years, at least according to a series of screenshots he posted on Imgur. When you look at what he's managed to build so far, though, that's not remotely surprising as the level of detail is incredible and he really is re-creating the entire Spirited Away world – everything from where Chihiro Ogino and her parents stop the car when they first realize they are lost, to the bathhouse, the ghost town, the pig pens and more.
Do a tour of the Minecraft Spirited Away world
Becker has also started recording himself giving a tour of his Minecraft Spirited Away world, and posting his videos on YouTube. And, if that's not enough, you can download his world yourself and take a walk through it, which is exactly what I did today and, yes, it's huge.
During my self-led tour, I spent about 30 minutes wandering around the Minecraft Spirited Away world and must say I was impressed, although I did have a small problem at first when it came to finding the ghost town as, every time I tried to use the map provided when the world loads, my game crashed.
Flying, however, solved that problem (well you are in Creative mode!) and I was soon wandering into superbly rendered deserted restaurants and houses and walking through the sumptuous bathhouse.
All I can say is, don't just believe what I say as you must do the tour of Alan Becker's version of Spirited Away yourself, particularly if you're a fan of the original movie. The attention to detail has to be seen to be believed.
Find out more about Becker's Minecraft Spirited Away world on his website and, of course, start to watch his world tour in the video below to hear what he says about creating it.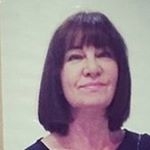 Latest posts by Michelle Topham
(see all)