The upcoming comedy anime Stupid Angel Dances with the Devil has had more information released about one of the main characters today.
This time, it is Stupid Angel Dances with the Devil's Liz, who is Akutsu's boss in the demon world and someone who sends Akutsu to the human world with high expectations.
Advertising
The problem is, while Liz first appears to be an excellent boss, she tends to be a bit out of touch with reality and so often makes decisions that aren't really the smartest.
Weirdly, Liz is also a cosplay fan.
Along with the description of Liz (above in Japanese), the name of the voice actress playing her was also released.
That VA is Rie Kugimiya. A voice actress who is primarily known for her past roles Happy in Eden's Zero, Ray in The Iceblade Sorcerer Shall Rule the World, Diao He Liao in Kingdom, and Kotarou in Katarou Lives Alone.
Advertising
Now, the 44-year-old actress is taking on the role of Stupid Angel Dances with the Devil's Liz, and sounds to me like a perfect match.
What is Stupid Angel Dances with the Devil?
The comedy anime is based on the manga series Sawayoshi Azuma.
Titled Oroka na Tenshi wa Akuma to Odoru in Japan, the anime adaptation is being directed by Itsuro Kawasaki (The Yakuza's Guide to Babysitting), who is also in charge of series composition and scripts, and with character designs by Yuuko Yahiro (all seasons of Kaguya-sama: Love is War ).
Children's Playground Entertainment (Citrus) is in charge of anime production.
Stupid Angel Dances with the Devil is scheduled to premiere some time in early 2024.
My Anime List describes its plot like this:
Akutsu Masatora is a demon who has infiltrated a high school in the human world. His goal is to find candidates to aid Hell in the fight against their natural enemies, the angels of Heaven.

Assigned a seat next to Lily Amane, another student who transferred here not long ago, Akutsu falls prey to her beauty and decides to recruit her to his cause.

But there's more to Lily than meets the eye, and Akutsu not only finds himself an accomplice to one of the very enemies he is supposed to defeat, but he also might have developed feelings for her.
There is no word yet on when the Stupid Angel Dances with the Devil anime is scheduled to premiere, but we will let you know as soon as we find out.
Source: The Stupid Angel Dances with the Devil official website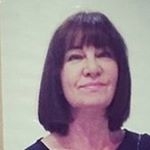 Latest posts by Michelle Topham
(see all)