If you like country music, you will love this video of country singer Sturgill Simpson singing 'Long White Line' on Late Night with David Letterman this week. Because Sturgill, and this song, are just about as country as it gets.
Advertising
Sturgill Simpson, by the way, has been around for quite a while, although he is nowhere near as popular as he should be with a voice like that. He's from Kentucky, and has released two independent records so far. The last one, Metamodern Sounds in Country Music, in 2014.
As you can tell from Sturgill singing 'Long White Line' on Letterman, though, it's the old traditional country music he loves. And, with a voice and a style like that, it's really no wonder.
Listen to him below. Now doesn't that make you want to grab a beer, some barbecue, and then have your own little hoedown? I know it does me. And, frankly, I'm not even a huge fan of country music, but I really like him.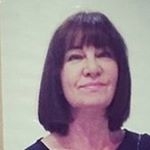 Latest posts by Michelle Topham
(see all)