One of my favorite anime from 2021 was the absolutely underrated and not-watched-as-much-as-it-should-have-been Super Cub.
This week the Super Cub English dub cast was announced, leaving me to hope this wonderful anime gets a much bigger audience than it did with its Japanese sub.
After all, it is rare we get a beautifully written, gorgeous looking anime, illustrated with a stunning soundtrack, with characters you quickly fall in love with, and about a topic you may not know that much about (Honda Super Cub bikes).
RELATED: Super Cub — the 'Honda commercial' and why this anime is such an utterly superb slice of life
The just announced Super Cub English dub cast is as follows:
Jackie Lastra (The Rising of the Shield Hero) will voice protagonist and new Super Cub bike owner Koguma
Dawn M. Bennett (Dragon Ball Super) is playing Koguma's friend and fellow Super Cub rider Reiko
Skyler Davenport (I've Been Killing Slimes for 300 Years and Maxed Out My Level) who voices Shii, Koguma and Reiko's new friend and daughter of a cafe owner
Jason Miller (The Disastrous Life of Saiki K. Final Arc) as motorcycle shop owner Shino-san and the person who sold Koguma her new bike
The Super Cub anime was directed by Fujii Toshirou (animation director Psycho-Pass 2),  and is based on the light novel series written by Tone Kōken and illustrated by Hiro.
Its development was overseen by Honda, which is one of the reasons why, in my opinion, it became one of the most 'real feeling' anime series of the year.
The anime tells the story of quiet and quite gloomy high school student Koguma. A girl who has no parents, no friends, no hobbies, and no interest in anything. Until she buys a second-hand Super Cub motor scooter to make it easier to travel to school.
Soon after, she meets fellow student and obsessed Super Cub owner Reiko and, before long, the pair are not only fast friends, Koguma is becoming just as obsessed with Super Cub scooters as Reiko.
All 12 episodes of the Super Cub English dub will be on Crunchyroll as of June 7th, 2022. Its Japanese language release is already streaming on the same platform.
Watch the Japanese trailer below to get a sense of just how pretty this anime is, and just how cool the characters.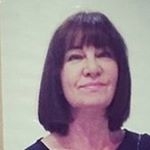 Latest posts by Michelle Topham
(see all)