Watch the Super Monsters season 2 trailer
The popular Netflix animated children's series Super Monsters will soon be getting a second series. This week, the Super Monsters season 2 trailer came out and, boy, does it look cute and fun.
Because Super Monsters is the perfect series for little kids. Bright colors, gorgeous animation, fun story lines, sweet characters, exceptionally good voice actors and with an upbeat, happy feel to the whole series.
Plus, every episode models positive behavior for its tiny viewers, and teaches them a lesson about what to do in a not so good situation.
Even if its super heroes are vampires, witches, werewolves, zombies and the like.
As for some of the negative comments about Super Monsters floating around online? Ignore them.
After all, if adult idiots cannot figure out a  cute children's show like this is not targeted at them, then really, they don't deserve to be paid attention to at all.
Super Monsters season 2 stars the voices of Elyse Maloway, Vincent Tong, Erin Mathews, Andrea Libman, Alessandro Juliani, Britt McKillip and Nicole Oliver.
The American-Canadian series is written by Kaaren Lee Brown, Kati Rocky and Noelle Wright and produced by Kaaren Lee Brown.
And, yes, Super Monsters is a show for little kids. Just in case you are one of the numbskulls that hasn't figured that out yet.
The series currently has 10 episodes up on Netflix from season 1, with more episodes coming in season 2, along with a new character — Spike.
Season 2 of the cute animated series premieres on Netflix on October 5th, 2018. For more on the appropriateness of the show for little kids (hint, it's very appropriate), check out Common Sense Media's review.
Until the new season airs, watch the Super Monsters Season 2 trailer below. It's fun! And my friend's 4-year-old little girl is beside herself, she is so excited!
Listen to Jai Wolf's pretty song 'Starlight' from animated Netflix movie Next Gen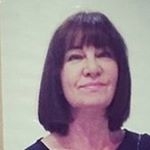 Latest posts by Michelle Topham
(see all)