With the upcoming crime drama anime My Home Hero on its way later this year, it should be no surprise Kodansha has already licensed this superb manga series for English publication.
A manga whose first five volumes I have read in German, and can confirm it is one of the best crime drama series out there.
What is the My Home Hero manga series about?
The My Home Hero manga is written by Naoki Yamakawa, illustrated by Masashi Asaki, and tells the story of business man and amateur crime writer Tetsuo Tosu.
A man who meets his college-age daughter for lunch one day, and notices a bruise on her face.
Soon after he learns she is dating Nobuto Matori. A gang member who is not only using Reika to steal her grandfather's money, but also has a history of murdering his former girlfriends.
After Tetsuo breaks into Reika's apartment to confirm she is living with Nobuto, he hears him on a phone call threatening to kill Reika. It is then that Tetsuo kills Nobuto, only to have his wife arrive at Reika's apartment and see him bending over the now-dead body.
It is now up to Tetsuo and his wife to protect their daughter, while getting rid of Nobuto's body, and evading the gang members who will him kill if they find out he murdered their friend.
It will require all of the knowledge Tetsuo has learned from years of reading and writing crime novels to do it.
English version of My Home Hero sadly only available in digital form
Kodansha is publishing the digital version of My Home Hero in English, with Volume 1 due out on February 28th. Chapter 1 is currently available at Kodansha, so you can get an idea of what you can expect.
As someone who has started to read the manga series in German (yes, the German language market often gets manga translations long before the English market), while I am not a huge fan of the art style, I can confidently say if you enjoy a good crime drama, the superbly written My Home Hero will quickly go down as one of your favorites.
Unfortunately for English language speakers, however, and unlike here in the German speaking world where My Home Hero is available in physical copies, it appears Kodansha is only publishing it in digital form.
But, with 19 volumes of the manga currently available in Japanese, that also means there is a huge series on its way for English language speaking crime drama manga fans to enjoy.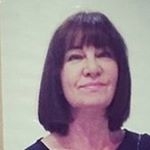 Latest posts by Michelle Topham
(see all)