Supernatural fans have been panicking about never being able to see the ending of the popular dark fantasy TV show due to its final season suddenly coming to an abrupt halt when the coronavirus shutdowns began in March.
That is why there will have been many sighs of relief around the world today as The CW announced the Supernatural season 15 final episodes will air in fall, 2020.
According to The CW, even though the last episode of season 15 fans were able to watch was episode 13 "Destiny's Child" on March 23rd, another five episodes have already been filmed and are in the can.
They can't be released right now, however, because of post-production being shut down country-wide due to COVID-19.
When lockdowns are properly over later on this year,  The CW promises those five episodes will be completed and will air just as planned.
The final two Supernatural episodes of the planned 20-episode season have not yet been filmed, but will also be shot in time for their fall airing.
No word yet though on when filming will begin as, don't forget, Supernatural is filmed in and around Vancouver.
That means it will depend on when the Canadian government thinks things connected to the TV and movie industry can safely be kicked off again.
Honestly though this new announcement from The CW does not surprise me at all.
After all, it would be exceedingly strange if the network did not follow through on their commitment to end this show in the proper manner that it deserves.
Sam, Dean and Castiel have been with us since 2005, there have been a total of 320 episodes aired so far and 1.23 million viewers are still watching almost every episode.
That is why it would make no sense for The CW to just drop the show with only seven more episodes to go to finish off both season 15 and the entire Supernatural series.
At the moment there aren't any specific dates available for the remaining Supernatural episodes.
Just a promise from The CW sometime towards the end of the year.
Of course, we will keep you posted.
Related:  Supernatural's 'Wayward Son' is my Repeat Rotation Video today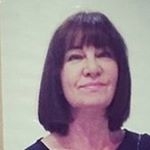 Latest posts by Michelle Topham
(see all)