New Elise de Clorance character video shows a beautiful but now-kind and determined young woman
The fantasy romance isekai anime series Surgeon Elise (aka Gekai Elise) is due to premiere in January, 2024 and, with that in mind, Kadokawa has released a new Elise de Clorance character video.
Elise de Clorance, of course, is the woman who Korean surgeon Dr. Song Jihyun was in a previous life. A woman she suddenly becomes again after dying in an accident.
Advertising
But, while Elise may have had her personality problems in her previous life, in her reincarnation as herself again, this time she is determined to be better.
As she beautifully says in the new Elise de Clorance character video, "I want to save as many lives as possible" and "I decided to take a different path this time". (watch below)
What is Surgeon Elise?
The Maho Film created anime is based on the Korean manwha Doctor Elise: The Royal Lady with the Lamp (in Korean외과의사 엘리제) written by Yuin.
The plot of Surgeon Elise goes something like this:
Dr. Song Jihyun is one of Korea's most famous surgeons, a woman who can save patients no matter how serious their injuries.

A woman who also knows she lived in a past life as someone completely different — Elise de Clorance, the greedy, jealous and not very nice wife of the emperor, who died due to her own awful actions.

That is why, in her modern life, Dr. Song is determined to do everything she can to save lives.

But, after dying in a plane crash, Dr. Song suddenly discovers herself reincarnated into Elise's body before she married, and before she became the terrible person she ended up being.

Now, in her second chance at the same life, Dr. Song, now Elise de Clorance, is determined to use her knowledge of modern medicine to not only save patients in her old world, but also to contribute to the empire this time instead of doing things that damaged it.

Unfortunately for Elise, however, there is still Prince Linden de Romanoff to contend with. The man she was originally engaged to, and someone whom she loved so much she allowed that love to warp her personality.

This time around, can she do things differently?
Surgeon Elise is being directed by Kumiko Habara (I'm Standing on a Million Lives), with series composition by Deko Akao (Komi Can't Communicate), and character design by Yuuko Watabe (A Playthrough of a Certain Dude's VRMMO Life).
Advertising
Elise is being voiced by Yui Ishikawa, Prince Linden by Yōhei Azakami and Graham by Yoshimasa Hosoya.
Learn more about Surgeon Elise via the anime's official website.
And, of course, watch the just-released Elise de Clorance character video. It's upbeat and positive, so this new anime may just be one to relax to.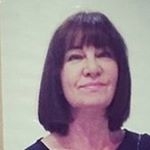 Latest posts by Michelle Topham
(see all)