The utterly gorgeous looking survival horror game Close To The Sun has just been given a release date.
Or, at least, a release 'time period', with Italian developer Storm in a Teacup announcing today that the game will be hitting shelves during the first quarter of 2019. Can I say "Yay"?
Because the setting for Close To The Sun is interesting — it is the end of the 19th century, you are a journalist called Rose, and you are on board a strange ship that was designed by Nikola Tesla.
The ship was created to help continue to develop Tesla's scientific breakthroughs but, when you board the ship, you realize almost immediately that something is seriously wrong.
Close To The Sun is a first-person game that incorporates the idea of being trapped (you're on a ship in the middle of the ocean, terrifying things are happening, but there is no escape), fringe science and what happens when scientists are allowed to run amok, and in an enormous and very lavish environment loosely based on the Titanic.
Storm in a Teacup is developing a huge game, that garnered a lot of attention at last year's Gamescon.
And a game that, if it is successful, is likely going to be one of a trilogy.
The survival horror is being developed for PlayStation 4, PC, and Xbox One on the Unreal Engine 4 and, if the quickie trailer below is anything to go by, it is going to be stunning.
Roll on 2019!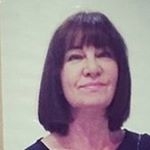 Latest posts by Michelle Topham
(see all)