Although, God knows, Susan Boyle has more than her fair share of detractors (and God knows why, as she is absolutely incredible) but how anybody, except the nastiest person, could ever say anything negative about this video is beyond me.
A video of Susan Boyle singing "I Know Him So Well" with superstar Elaine Paige.
When Susan Boyle gave her first ever televised performance during her audition for Britain's Got Talent, she said at the time that she wanted to be a professional singer, just like Elaine Paige.
And here, only a few months later, is Susan Boyle. Singing a duet with Elaine Paige, with a voice just as beautiful as that of Paige, and looking every inch the professional singer too.
I Know Him So Well — one of the world's best songs, and this the most touching of videos.
Watch it below.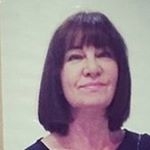 Latest posts by Michelle Topham
(see all)