Holy moly, it's been 23 years since I first saw Thelma & Louise in a movie theater. What's even more astounding is while I've definitely aged, the movie's stars Susan Sarandon and Geena Davis obviously haven't. Why do I say that? Because of a gorgeous selfie Susan Sarandon posted on her Facebook page a couple of days ago with her co-star from back then.
Sarandon put up the original selfie from the Thelma & Louise movie, and then followed it with a selfie from this week. Under it she wrote "Selfie then. Selfie now. #ThelmaAndLouise"
One wag then replied "Susan Sarandon must drink the blood of virgins on a daily basis", to which Susan responded "Only every other day". Bet that made his week?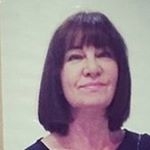 Latest posts by Michelle Topham
(see all)