Japanese animator and filmmaker Makoto Shinkai has had yet another hit in the last couple of months with the release of his latest film Suzume (aka Suzume no Tojimari in Japan).
Suzume was released on November 11th, 2022 in Japan, and has already grossed 12.49 billion yen (approximately $91.6 million) with 9.39 million tickets sold.
Quite an astounding number of tickets too in a country of 125 million.
That success has now placed Makoto Shinkai's Suzume in the position of 25th highest-grossing film of all time in Japan. A position that is expected to change and move even higher in the next few weeks/months, as Suzume continues to sell tickets.
At the moment, Suzume has overtaken Japanese films The Wind Rises (now at #27 on Japan's highest-grossing films list), Antarctica (at #31), Evangelion: 3.0+1.0 Thrice Upon a Time (at #39) and Bayside Shakedown (at #40).
It has also passed American films Alice in Wonderland (Tim Burton's film at #29), Aladdin (at #27) and Beauty and the Beast (at #26).
Directly ahead of it at #24 is Star Wars: Episode I – The Phantom Menace, Jurassic Park at #23, and Bohemian Rhapsody at #22.
Meanwhile, Mokoto Shinkai's Weathering with You is still ahead of Suzume at #14 and his smash hit No Name is at #5.
Whether Suzume will pass either of them is yet to be determined.
Check out Japan's highest-grossing films to see what other films are yet to be passed.
And doesn't it do your heart good to see not only a Japanese film surpass American films, but an anime film at that?
At the moment, Suzume has only been released in Japan, but is expected to get an international release in April, so it will be even more interesting to see how well the anime film does outside Japan.
Directed and written by Makoto Shinkai, My Anime List has this to say about the film's plot:
Suzume, a 17-year-old girl who lives in a quiet town in Kyushu, encounters a traveling young man who tells her "I'm looking for a door." She follows after him and discovers a weathered door in the ruins in the mountains, as if it were the only thing left standing from a collapse. As if drawn by something, Suzume reaches for the door…

Before long, doors begin to open one after another in various parts of Japan. As disasters come from the far side of the doors, the open doors must be closed.

The stars, the setting sun, and the morning sky—in that place she wandered into, there was a sky that seemingly blended all of time together. Guided by the mysterious doors, Suzume's "door-locking journey" begins.
Watch the official Suzume trailer below, and keep an eye out for its release in your region in April.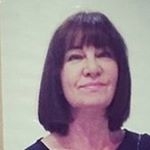 Latest posts by Michelle Topham
(see all)