The first Suzume no Tojimari teaser trailer was released this week and, if the utter beauty of just the few seconds of released footage is anything to go by, this upcoming Makoto Shinkai film will be spectacular.
Suzume no Tojimari is the 13th film from renowned Japanese director, animator, filmmaker, author, and manga artist Makoto Shinkai. (And yes, he does do all that as he is that talented).
While few details about the animated film have been released as yet, we do know it tells the story of Suzume, a 17-year-old girl who lives in a small town in the Kyushu area of Japan.
One day, she meets a man who tells her he is looking for a door/ So she goes with him in search of the door, only to come across an old, dilapidated door standing in the middle of ruins.
When she opens it, she is pulled in.
From then on, so-called 'doors of disaster' keep opening across Japan causing catastrophic events to occur soon after. It is now up to Suzume to find all these doors and lock them again.
Thus, begins her journey around Japan.
Suzume no Tojimari was written and is being directed and produced by Shinkai.

Masayoshi Tanaka (Your Name, Weathering With You) is designing the characters, with Kenichi Tsuchiya (Your Name) as animation director.
CoMix Wave Films is in charge of anime production.
Suzume no Tojimari will be released in Japan on November 11th via Toho, with no word yet about international distribution.
We will keep you informed as soon as more details are released.
Until then watch the just released Suzume no Tojimari teaser trailer. Now doesn't that look stunning?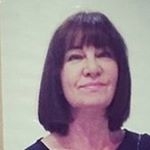 Latest posts by Michelle Topham
(see all)