The first thing I did when I got up this morning was turn on my computer to find out who had won Sweden's Melodifestivalen 2017 last night, and which song and singer Norway had chosen to represent them at the Eurovision Song Contest 2017 at their Melodi Grand Prix.
Imagine my surprise then to see, for the first time in years, Sweden had chosen the world's most boring song for Eurovision 2017, while Norway had actually picked a cool, modern electro-pop track that you only need to listen to a couple of times to realize it's is completely addictive.
Sweden's pick for Eurovision is a dull, sounds-like-9,000-others pop song called 'I Can't Go On. Sung' by Robin Bengtsson, the only thing that will get this dismal number through to the Grand Final is if the millions of gay boys who watch Eurovision every year vote for it because of Bengtsson and his backing dancers being kinda hot. Otherwise? Not a chance. It's awful.
Then again, you can pretty much predict Sweden's song will be a flop this year when they seem to be relying on treadmills on stage to make it 'interesting', with singer Bengtsson actually promoting this as one of the reasons why he won. Yikes.
Oh and yes, the international juries, who have far too much power in choosing Sweden's song in my opinion, chose 'I Can't Go On' against what the Swedish public actually voted for.
So, when Sweden flops at Eurovision 2017, you Swedes only have the international juries to blame.
Norway, on the other hand, voted for a song in their Melodi Grand Prix 2017 that is modern, cool and definitely different than the usual Eurovision fare. After all, it's not often a country sends a pretty complicated electro-pop number to the world's biggest song competition.
But that's just what Norway decided to do last night when JOWST and their song 'Grab The Moment' won the super final, beating out fellow competitors Ulrikke, Elin & The Woods and Ammunition.
2017 is also the first year Norway used international juries, but they used them in a much better way than Sweden does.
Because, while Sweden allows their international juries a huge amount of power in choosing the winning song during the final round, Norway just used them in the first round. The final round was voted on by only Norwegian televoters.
And that is the way it should always be. In every country.
Norway will compete in the second Eurovision 2017 semi-final on the 11 May, hoping to win a place in Saturday's grand final on the 13 May. I expect them to easily make it through.
Sweden will compete in the first semi-final on 9 May, which could very well be the only time we see Sweden at Eurovision 2017. So, if they are your favorite country, you may want to tune in.
You can watch both the Swedish and Norwegian winning songs in the videos below. Needless to say, my money is on Norway.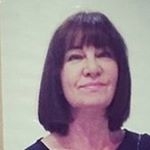 Latest posts by Michelle Topham
(see all)