Måns Zelmerlöw has very solid second rehearsal at Eurovision 2015
Måns Zelmerlöw, Sweden's representative to Eurovision 2015, had his second rehearsal with his song 'Heroes' at the Wiener Stadthalle in Vienna yesterday.
A performance we've basically seen already, as Zelmerlöw has the same costume, backdrop and staging as at Melodifestivalen when he was chosen as Sweden's representative.
Zelmerlöw's staging, of course, also has the same stick man accompanying him in his song, just as he did at Melodifestivalen, and the man does definitely add atmosphere to the performance.
For me, though, if you took away the stick figure and just looked at the song as a stand alone, 'Heroes' is an average Eurovision-style song that is strong enough to qualify, but not likely strong enough to win.
Still, Måns does look comfortable on stage, and he sings well, the animation is cute, and the song is decent. So, we'll see how he does in semi-final two on May 21st. After all, you never can tell what the Eurovision fans are looking for.
Meanwhile, watch his second rehearsal of 'Heroes' at Eurovision 2015's Wiener Stadthalle in the video below. Like I said, a good performance of a nice enough song.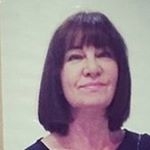 Latest posts by Michelle Topham
(see all)