Swedish singer Benjamin Ingrosso's 'One More Time' perfect for summer listening (video)
Swedish singer Benjamin Ingrosso has released his new single this week. Called 'One More Time', the song comes with a music video that has Ingrosso running around the most gorgeous coastal village trying to find and then catch the woman he is in love with.
Not only because he loves her, but also because she seems to have stolen a diamond that he owns (or has stolen).
Advertising
And it's a cool song, as Ingrosso's 'One More Time' is one of those happy, catchy pop songs that are perfect for summer listening.
If you are not familiar with his music but recognize Benjamin Ingrosso, that is probably from watching the Swedish Eurovision Song Contest selection competition Melodifestivalen.
Ingrosso took part in 2017 in an effort to represent Sweden at Eurovision. He ended up in the final and, ultimately, in fifth place.
Interestingly, though, although he has been releasing singles since 2006, Ingrosso has yet to produce a debut album. Likely, with this being his second single in four months, I would guess that is currently what he is working on. He is after all signed with Record Company TEN and under license to Sony.
Watch Benjamin Ingrosso's 'One More Time' video below. It is a nice song to listen to as summer nears its end.
Advertising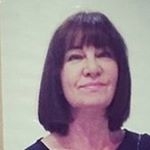 Latest posts by Michelle Topham
(see all)