Sweetness & Lightning OP 'Harebare Fanfare' by Mimi Meme Mimi is upbeat and catchy
One of the most adorable Japanese anime series I have watched all year is the slice of life anime 'Sweetness & Lighting'. It tells the touching story of a young father (Kōhei Inuzuka) who, after his wife dies, is left to bring up his young daughter Tsumugi alone.
For months after her death, he serves his daughter a series of pre-packaged meals and snacks while trying to keep his life on track with his job as a teacher.
One day while out at a local park with Tsumugi, Kohei bumps into a student from his school. A girl whose mother owns a local restaurant.
Soon, an unlikely friendship starts as the girl, Kotori, gets her mother's permission to teach Kohei how to cook.
The anime itself is incredibly cute, and so is the Sweetness & Lightning opening song 'Harebare Fanfare' sung by Mimi Meme Mimi, a J-pop audio visual unit that has since disbanded.
(The song is also known as 晴レ晴レファンファーレ Bright Fanfare).
So today, we are adding 'Harebare Fanfare' to our list of Best Anime Songs, as it really is a happy song that makes you feel good every time you hear it.
Check out 'Harebare Fanfare' in the video below, along with the opening sequence for the anime series.
You can watch the delightful 12-episode Sweetness & Lightning on Crunchyroll.
Related reading: Here are the rest of the songs currently on our Best Anime Songs list — it grows by a few more every week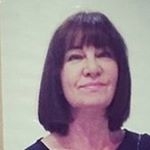 Latest posts by Michelle Topham
(see all)