I saw the preview for 'Swim Little Fish Swim' a couple of months ago, and I've been intrigued ever since. An independent, comedy-drama directed by Ruben Amar and Lola Bessis, the film looked sufficiently 'different' enough to catch my attention. With a new Swim Little Fish Swim movie trailer released this week, now I'm convinced of it.
Above and beyond the interesting storyline and the intriguing characters, what's especially fascinating to me about this movie, however, is the woman in it. A 23-year-old French actress and writer called Lola Bessis.
Bessis stars in the movie as Lilas, one of the leads. She also co-wrote the movie, along with director Ruben Amar, and co-directed it.
If she'd had time to create the wardrobe and been able to run the cameras, she would probably have done those things as well. That's how dedicated and multi-talented she seems to be.
Swim Little Fish Swim also stars Dustin Guy Defa as the exasperating Leeward. He's an indie musician who is so involved in 'finding himself' and developing his music, he barely has time for his overworked and stressed out wife and his three-year-old daughter. Then enter Lilas, and things begin to change.
It's beautifully filmed, wonderfully acted and, from what I've seen so far, very well written and funny.
Swim Little Fish Swim is due for release in the US in October, 2014. Meanwhile watch the video trailer below. Charming, isn't it?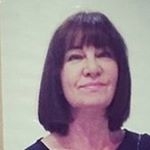 Latest posts by Michelle Topham
(see all)