The popular Android and iOS endless driving game #DRIVE is finally coming to the Switch on February 16th. If you enjoy driving games, this one could just keep you occupied for years.
After all, #DRIVE has more than 90 unique cars to choose from, beautiful graphics that will keep you happy for hours and eight different locations to choose from.
The game has no ending so you can also fire up the car, get on the road and drive for the rest of your life if you like.
Developer PM Studios says this about the game, plus gives you a few hints to make #DRIVE on the Switch a little easier from the get-go:
#DRIVE is an endless driver inspired by road and action movies from the 70s and 80s. Players simply pick their car, the place and hit the road. Just try not to crash into anything. No matter where you drive, what you drive or how fast you drive, simply choose to #DRIVE.

From desert landscapes inspired by the movie Vanishing Point, through snowy roads close to the Canadian border, to a futuristic venue on Mars—it's only you and your four wheels. Just drive forward, as far as you can get, with no finish line. #DRIVE's endless road is a relaxing experience, but also a challenge. Try to avoid other vehicles and obstacles. Watch out on tricky curves. Every crash might end your journey. Remember to fuel up and have a supply of donuts—just in case you need to keep the road patrol busy.

To keep things even more interesting, each stage offers new challenges. Completing them will unlock new cars out of over 90 models available in the game. Your ride can get easier by collecting power-ups on the way—ram everything in front of you or put the pedal to the metal with no traffic on the road.
Check out the official #DRIVE ready to launch trailer below, then watch the trailer for the iOS and Android versions of the game below that.
#DRIVE on the Switch will offer you the same exciting experience, and that you can play starting on February 16th.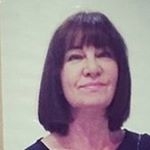 Latest posts by Michelle Topham
(see all)