Bandai Namco has released the cutest video promoting their upcoming JRPG Sword Art Online Alicization Lycoris.
The video features voice actress Miho Okasaki, who will be voicing new heroine Medina Orthinanos.
Advertising
Medina will be Okasaki's first big video game role but, if how adorably cute and excited she is in the video is anything to go by, she is certainly not letting that go to her head.
As Miho Okasaki explains about Medina:
"Medina is a young girl who is also the ninth head of the Orthinanos family. She is on a mission to grow strong, and to clear her family's name through victory in battle. While she's usually a calm person, she's an aggressive fighter in battle."
She went on to explain how Medina's personality affected how she played the character:
"When I first saw her, she seemed very aloof and I wasn't quite sure how to play her but, as I saw the story progress, I realized she's actually very pure.

However, because of that, she can be stubborn, which sometimes makes things tough for her. There are a lot of scenes where she thinks too hard about things, and gets herself in more and more trouble".
Watch the Bandai Namco video below to find out what else Mino Okasaki has to say about her new role as Sword Art Online Alicization Lycoris' heroine Medina Orthinanos, as well as some hints she gives about the storyline.
Advertising
Sword Art Online Alicization Lycoris itself will be releasing on PC, PlayStation 4 and Xbox One sometime in 2020.
Related reading: Check out the Alicization Lycoris Gamescom trailer that introduces kickass heroine Medina Orthinanos and the game's key visual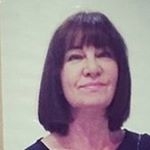 Latest posts by Michelle Topham
(see all)