The upcoming Studio hb original anime project Tabi Hani just got a cute new trailer showing the show's protagonists — Akari Yashima and Nagi Kitayama — traveling around Japan and enjoying all the new and wonderful things they see and experience.
The trailer specifically pushes the 'Kyoto Chapter' of the upcoming anime series, which of course let's us know we are about to see some of the delights of Kyoto through the eyes of Akari and Nagi.
Sign me up, eh?
The trailer also previews the official Tabi Hani theme song — 'Stay Young' by PICKLES — an upbeat track that sings about the importance of always keeping that youthful joy throughout your life.
Tabi Hani is directed by Kazuma Sakamoto (Child of Kamiari Month), with Hajime Mitsuda (Kiratto Pri☆chan) as character designer. Kenichi Kimura is writing the 'Kyoto Chapter' screenplay.
The plot of Tabi Hani
The story centers around high schoolers Akari Yashima played by Miyu Tomita (Riko in Made in Abyss), and Nagi Kitayama who is voiced by Kaori Maeda (Shizuku in Muteki-kyuu*Believer / Mirai Harmony).
The pair become fast friends after Akari becomes interested in Nagi as she seems so mysterious. Soon they are spending their free time together traveling around Japan, and enjoying many of the sights this incredible country has to offer.
In other words, if you have always wanted to see some of Japan's most famous places, Tabi Hani will let you do that. From an anime perspective, of course.
Tabi Hani is being animated by Studio hb.
It is the studio's first animated release, although they have been involved in key animation for anime like Gleipnir, Otherside Picnic and JoJo's Bizarre Adventure: Stone Ocean.
Tabi Hani will premiere some time in 2022.
Watch the Tabi Hani trailer below to see just how cute this new original anime project looks.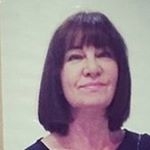 Latest posts by Michelle Topham
(see all)