Takiiku Okazaki's animated 'Knock Out' music video is perfect illustration for the banger of a song
Japanese pop punk singer songwriter Taiiku Okazaki has released a new music video for the MASHLE: MAGIC AND MUSCLES opening theme song 'Knock Out'.
It is the second video created for the theme song.
But this time, instead of the singer performing the opening theme song like in its original also-cool version, Taiiku Okazaki's 'Knock Out' music video showcases fast-paced clips from the hit anime itself starting with the introduction of each of the main characters.
It then goes on to feature key scenes from the A-1 Pictures-produced anime series, all while also giving viewers the lyrics to the song alongside the animation, so they can sing along.
Although, only in Japanese though, unfortunately.
And yes, the new animated 'Knock Out' music video is as high energy as the track itself, and a very welcome addition to the utterly superb promotions that have been released around the magical fantasy anime.
Taiiku Okazaki and other anime themes
Taiiku Okazaki's 'Knock Out', of course, isn't the Japanese musician's first anime theme song.
The 33-year-old artist has also performed theme songs for Pokémon: Sun & Moon (several times), the phenomenally good opening theme song for The Great Passage (aka Fune wo Amu) and Cap Revolution Bottleman DX.
Along with the singer's first music video for the song, Takiiku Okazaki's 'Knock Out' was also released on his official YouTube channel.
Watch the new animated music video for Taiiku Okazaki's 'Knock Out' — the opening theme song for MASHLE: MAGIC AND MUSCLES –along with the song's original video down below.
The MASHLE: MAGIC AND MUSCLES anime is based on the manga series written and illustrated by Hajime Kōmoto.
Its first season is currently streaming via Crunchyroll.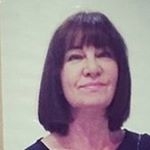 Latest posts by Michelle Topham
(see all)