I have been waiting for the release of the Taisho Otome Otogi Banashi anime since it was announced back in December.
The wait is still ongoing for another six months or so, but a new promotional video was released today during an AnimeJapan 2021 event, and that video proves the wait is likely to be worth it.
After all, not only does the upcoming Taisho Otome Otogi Banashi anime look authentically Japanese and incredibly cute, it also features a number of fascinating characters.
Take main character Tamahiko Shima.
While he might be a little milk toast when it comes to his behavior when he learns his father has bought him a new bride, from the just-released PV, it also appears he may snap out of it and eventually grow to love his new bride.
New bride Yuzuki Tachibana is also both adorable and seems to definitely have a sizable personality of her own.
Then again, she would need one in order to put Tamahiko in his place.
Along with the PV, we also got news about four new characters/voice actors that will be appearing in the Taisho Otome Otogi Banashi anime.
They include Ayasa Itō (BanG Dream!) who will be playing Kotori Shiratori, Yume Miyamoto (Kuma Kuma Kuma Bear) who will voice Tamako Shima, Chika Anzai (Sound! Euphonium)  who plays Ryō and Shunichi Toki (Monster Girl Doctor) who is the voice of Hakaru Shiratori. (see graphic above)
If you are a BanG Dream! fan like me, you will likely be thrilled to see Ayasa Itō's name being added to the cast list.
The Taisho Otome Otogi Banashi anime is being directed by Jun Hatori (Cross Game), with character design by Maya Watanabe (Freezing) and Hiroko Fukuda (Flying Witch) writing and overseeing scripts.
The anime is based on the Taisho Otome Otogi Banashi manga (aka Taisho Maiden Fairytale) by Sana Kirioka.
It is set during the Taisho era ( 30 July 1912 to 25 December 1926) and tells the story of a young Japanese man called Tamahiko Shima.
Tamahiko has lost the use of his hand in an accident and now lives alone in a rural area of Japan. To some extent, he feels sorry for himself until, that is, his father buys him a bride and has her arrive on his doorstep.
His bride, Yuzuki, is everything Tamahiko is not. Upbeat, bubbly and positive, naive and very devoted and, after enough exposure to her, he suddenly finds himself beginning to change.
Watch the just released Taisho Otome Otogi Banashi anime PV below, and check out the gorgeous character designs of the four new characters above.
Yep, this one still looks like a series that should be on many people's must watch list. Especially as it will be premiering before the end of the year.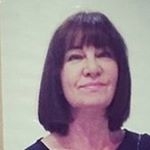 Latest posts by Michelle Topham
(see all)