One of the biggest anime surprises for me last year was Takt Op. Destiny — the MAPPA/Madhouse sci-fi set in a future world where music can't be played.
Not only was the animation, art style and story phenomenal, but the Takt Op. Destiny opening theme song was an absolute banger.
That song was 'takt' by Ryo (Supercell) feat. Mafumafu and gaku and, hell, not only was it the perfect song to illustrate the Takt Op. Destiny story, but it had a catchy melody and an absolutely MASSIVE chorus.
Throw in that banging beat, the beautiful orchestration and those superb vocals, and 'takt' by Ryo (Supercell) feat. Mafumafu and gaku quickly became one of my favorite opening themes of 2021.
And, if that wasn't enough, Ryo's 'takt' also came with a gorgeous animated music video featuring scenes from that stunning anime.
Watch the video for 'takt' by Ryo down below, then put the song itself on repeat on Spotify for a while.
Hell, I just remembered this morning how much I love the song, and I've had it on repeat ever since I fell out of bed.
As for the Takt Op. Destiny anime, if you haven't watched it yet, do yourself a favor and head over to Crunchyroll to do just that. It really is superb.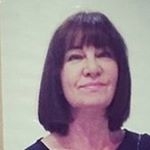 Latest posts by Michelle Topham
(see all)