Due to the vocal minority on social media complaining about the anime series Takt Op. Destiny, I decided to give the anime a watch yesterday.
Now, eight episodes in, and I have to say Takt Op. Destiny is one of my favorites of the Fall 2021 anime series.
Not just for the strange and sometimes quite annoying characters, or the stunning art style, phenomenal battle scenes, unique plot and beautiful use of classical music, but also for that amazing opening theme song — 'takt' by Ryo — which, of course, is also the ending theme of the first episode of Takt Op. Destiny.
As 'takt' is a song that is hopeful, while also somewhat sad — similar to Takt Op. Destiny itself.
An anime that takes place in a world where strange monsters have taken over, where music is banned, but where it can also be played to bring them out into the open.
To then be destroyed by beautiful girls.
Also like Takt Op. Destiny, Ryo's 'takt' begins quite gentle and sweet, but is soon morphing into a wild, huge, dramatic piece.
It's a wonderful opening theme song for this anime that begins as a lovely thing, then quickly changes into another.
You can listen to 'takt' by Ryo featuring vocals from Mafumafu and gaku both in the Takt Op. Destiny opening animation below, and also in the full-length song down there as well.
It really is beautiful.
As for the Takt Op. Destiny anime, it's streaming on Crunchyroll.
If you love a gorgeous art style, excellent voice acting, an interesting and out-of-the-norm plot, mind-blowing action scenes and, of course, some of the worlds best and most-recognized classical music, you really must watch it.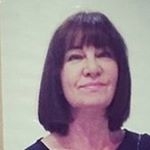 Latest posts by Michelle Topham
(see all)