Got a spare hundred bucks lying around and don't know what to do with it? If you do and you also own a PlayStation 3, you must buy the North American Tales of Symphonia Chronicles Collector's Edition, being released in just a couple of weeks, as it looks awesome.
For a mere $99.99, you can own the Tales of Symphonia Chronicles Collector's Edition exclusive to North America and all the cool stuff that comes with it. They include:
The Tales of Symphonia Chronicles PS3 Game
5 Chibi Kyun Chara Figurines
Tales of Symphonia Chronicles Multi-Disc music soundtrack
Tales of Symphonia Chronicles printed novel
Collector's Packaging featuring exclusive artwork by ufotable
Tales of Symphonia Chronicles Steelbook Case
Exclusive Tales of Symphonia Chronicles DLC Theme
Tales of Symphonia Collector's Edition is also limited to only 18,000 units (GameStop's game page still says 15,000 but it's now 18,000 units), which are numbered, so if you decide you do want to buy this one you'll be better pre-ordering it now as I'm guessing these little lovelies are going to go fast.
I mean, come on, FIVE Chibi Tales of Symphonia Chronicles figurines!!!  I'd pay 100 bucks for those alone.
Plus, the game is already being lauded for its awesome graphics due to HD, it has a Japanese voice over if you want to hear the game the way its creators intended it to sound, there are new and very cool bosses and, with more than 90 hours of gameplay, that makes the Collector's Edition just over a buck an hour without including all the rest of the awesome stuff you get in this package.
The game is being released in North America on February 25th, so grab this one now. Meanwhile, for more info on the game and other Namco Bandai games, visit the Namco Bandai website.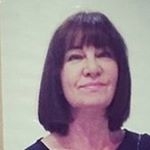 Latest posts by Michelle Topham
(see all)