Watch the 'Tales of Vesperia' trailer
Just look how cool the new trailer is for Tales of Vesperia, the 10th game in the Tales RPG series, and an RPG that most of us would love to have played if it hadn't only been available on Xbox 360 when it was released back in 2008.
Well, that's going to change, and that's what this new trailer is all about. Because Tales of Vesperia: Definitive Edition is about to hit PS4, Xbox One, Nintendo Switch, and PC this winter and open up the game to a whole new legion of fans. Call me beyond excited.
The new Tales of Vesperia trailer is the same one Bandai Namco just showed at Anime Expo 2018, giving fans goosebumps with that majestic music and that gorgeous artwork.
It is also likely to help create millions more fans of the game. Well, that and the game itself.
After all, the original Tales of Vesperia sold over 600,000 copies worldwide, and that was only on Xbox 360, and on a PlayStation3 port in 2009 that was never available in the west.
Now it will be available on four more systems, the gaming world will be its oyster.
As for why this is the 'Definitive Edition' of Tales of Vesperia?
The updated game will have better graphics, every bit of content that previously has only appeared on the Japan-exclusive PS3 version, new Mystic Artes, new battles, some even cooler costumes and both English and Japanese voice tracks.
Check out the game's trailer below to see just how gorgeous this thing is. Then praise the gaming gods it's coming soon.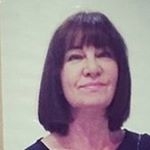 Latest posts by Michelle Topham
(see all)