TASOMACHI: Behind the Twilight coming to PlayStation 4 and Nintendo Switch
If you are looking for a cool action adventure game that is absolutely stunning visually, I have a recommendation for you.
TASOMACHI: Behind the Twilight — the latest game from Japanese video game developer Orbital Express, and one I finally finished playing this weekend.
Sure, it is just an old-fashioned 3D 'collect-a-thon', but if you love being immersed in a visually stunning world, in a game that is fun but also relaxing, and one with a gorgeous soundtrack, I cannot recommend this game enough.
Even if it is what some gamers are calling "unpolished", to me that vibe actually adds to the atmosphere of the indie game.
And don't get me started on the atmosphere, as that caused me to spend a long time just wandering around exploring as the landscapes are gorgeous.
Interestingly too, while TASOMACHI: Behind the Twilight was originally released on PC via Steam and GOG in April last year, the platform I just played it on, the adventure game is also coming to PlayStation 4 and Nintendo Switch on April 28th.

So, if you prefer playing your games on those platforms, you will soon get the chance.
Here is what Orbital Express has to say about TASOMACHI: Behind the Twilight :
Yukumo is a young girl traversing the world in her beloved airship. Upon arriving at a particular Far Eastern town to run some errands, her airship suddenly breaks down. She decides to explore the town to search for parts for repair; however, the town has fallen silent with no trace of the people who live there, the only inhabitants being a strange cat-like species…

Tasomachi is an independently developed adventure game that lets you freely explore the beautiful world created by designer nocras. Assuming the role of young female protagonist Yukumo, fix your beloved airship by exploring the mysterious town covered by the Twilight Mist to collect hidden Sources of Earth and help restore the town's lost brilliance.

Enjoy this unique world with an Eastern fantasy twist, complemented perfectly by composer Ujico*'s mystical soundtrack.
Check out the TASOMACHI story trailer below and, if you are a PS4 or Switch owner, mark your calendars for April. This one is well worth a buy.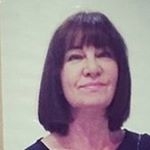 Latest posts by Michelle Topham
(see all)