Japanese voice actors Tasuku Hatanaka and Yuichiro Umehara have been cast in the third season of the upcoming Golden Kamuy anime.
Tasuku Hatanaka (My Hero Academia and My Sister, My Writer) will play the character of Yūsaku Hanazawa, with Yuichiro Umehara (Goblin Slayer and Cautious Hero: The Hero is Overpowered but Overly Cautious) playing Vasily.
The 12-episode third season of Golden Kamuy is already halfway through airing, with episode 6 airing in Japan and on Crunchyroll yesterday (November 9th).
With six episodes still to watch, however, we will have to wait and see how large Tasuku and Yuichiro's roles in Golden Kamuy end up being.
Hitoshi Nanba (Heroman) is back to direct season three of the anime, with Noboru Takagi (In/Spectre) overseeing scripts and Kenichi Ohnuki (Gundam Build Fighters) designing characters.
The series is being produced by Gene Studio.
Golden Kamuy is based on the manga series written and illustrated by Satoru Noda. A manga series that won him both the annual Manga Taishō award and the Tezuka Osamu Cultural Prize.
The first two seasons of the anime series were aired in early 2018 and late 2018 in Japan, and on both Crunchyroll and Funimation in the west.
There was then a two-year break before season three was released late this year. (article continues below…)
Yūki Ono and Kousuke Toriumi cast in Fire Force Season 2 as detective and platoon chief
Along with the Golden Kamuy anime, there is also an English-language manga series being published by Viz Media.
The first two seasons of Golden Kamuy are complete and streaming on Crunchyroll. Season 3 is also currently airing on the same site.
If you enjoy historical action adventure anime series, and have not yet watched this one, you probably should. The story is beautifully written, the characters are well-developed and interesting, it is very nicely animated and it manages to be exciting, intense and quite sad, while also with an ability to make you laugh.
You can learn more about Golden Kamuy on its official website.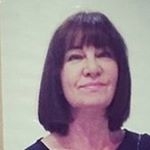 Latest posts by Michelle Topham
(see all)