I may not be characteristic of all anime fans but, when it comes to the anime I like, the art style has a heckuva lot to do with it.
So much so, the art is usually a close second to the story. Love the art style, I will watch the anime. Hate the art style, and it is more difficult for me to become attached to it, and to the characters in it.
Advertising
That is why, when the new Tatami Time Machine Blues key visual was released today, my first thought was "Hell, this looks like an amazing anime" just because the Tatami Time Machine Blues key visual art style is so stunning.
Tatami Time Machine Blues, by the way, is a strange one as it is an anime with a story that sounds a little too realistic, but one that could spawn an amazing adventure.
The original anime is based on the Tatami Time Machine Blues novel, and tells the story of a group of students who, during a particularly hot Japanese day, can't turn on the air conditioning after a friend submerges the remote control in water.
Advertising
While sitting hot, sweating and angry, a time-traveling student suddenly arrives from 25 years in the future and the unnamed protagonist borrows his time machine.
But, when you can go anywhere in time, where do you go?
A few minutes back in the past, of course, so you can stop that remote control from being destroyed.
What is the Tatami Time Machine Blues anime based on?
The original Tatami Time Machine Blues novel (aka Yojohan Time Machine Blues in Japan) was written by Tomihiko Morimi and illustrated by Yusuke Nakamura.
It is a spin off from a novel called The Tatami Galaxy by Morimi, who is also the author of Penguin Highway and The Night is Short, Walk on Girl. Books that have also been made into anime.
And, if you think the plot sounds silly, wait until traveling in time threatens to destroy the fabric of reality, and then see what you think.
The new Tatami Time Machine Blues key visual shows the anime's main characters, drawn by the novel's illustrator Yusuke Nakamura — and with a style and a color palette that really is beautiful.
The anime is directed by Shingo Natsume (One-Punch Man), with Science Saru (The Heike Story, Devilman Crybaby) in charge of anime production.
As Science Saru uses a combination of hand-drawn art and digital in their work, this one should be interesting.
The Tatami Time Machine Blues anime will premiere some time this year on Disney Plus, and then we can find out.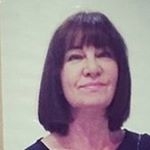 Latest posts by Michelle Topham
(see all)