18-year-old Tavi Gevinson (who must have the coolest voice in show biz today) has done some amazing things with her life. Already.
At age 12, she started a fashion blog that soon had The New York Times talking about her. A couple of years later, she founded her own online magazine, (Rookie), has written for some of the world's biggest fashion magazines, and once appeared on the Forbes Under 30 Media List as one of the most influential people in media. Nowadays, she's starring in a Broadway play.
Nope. Not accomplished at all.
Last night, Tavi Gevinson was on The Tonight Show with Jimmy Fallon and it was then, among other things she talked about, that she confessed an obsession with the video game Mario Kart. So much so, she's playing it in her dressing room any chance she can get.
Watch Tavi Gevinson talk to Jimmy Fallon on The Tonight Show in the video below. And note her more-than-passing resemblance to Michelle Williams. Lovely, isn't she?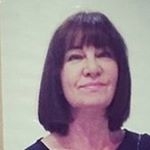 Latest posts by Michelle Topham
(see all)