Taxi Driver Season 2 finale ratings confirm show most popular drama of year so far
The just aired Taxi Driver 2, Episode 16 earned the revenge crime drama its largest audience yet last night in South Korea.
The largest audience of any episode in both seasons 1 and 2, I might add.
Nationwide, Taxi Driver, Episode 16, titled "They Lend It To Us, Right?", saw the show grab 21.0 percent of the audience, with an even higher 21.8 percent with viewers in Seoul.
Advertising
According to Nielsen Korea's just-published figures, those numbers mean the second season of the hit action drama earned Taxi Driver 2 the highest ratings of any drama during the first four months of 2023.
They also set the hit Korean series on track to become the most-watched K-drama of 2023.
Taxi Driver Season 2 finale helps show get third season
Of course, the first season of Taxi Driver was a hit not only in Korea but also with international K-drama viewers, which is why a Season 2 was greenlit soon after it ended.
Advertising
With the enormous success of not only last night's Taxi Driver Season 2 finale, but also the entire series, it shouldn't be a surprise then to hear the production team has already made an announcement that a third season is now on its way.
No word yet on whether all of the main cast will return in their roles, but it is highly likely most of them will.
As for the projected premiere date of Taxi Driver, Season 3, it was almost two years between when the first season of the drama ended in late May, 2021 and when the second season premiered earlier this year.
With the show being as popular as it is, and fans desperate to see more, I would hazard a guess Season 3 may be out faster than that.
Especially if screenwriter Oh Sang Ho has a script in mind, and all or most of the drama's main actors are on board and excited to film.
We will keep you informed here on Leo Sigh as soon as a premiere date is announced.
Meanwhile, if you have not yet watched the first two seasons of Taxi Driver, or you just want to watch them again, Viki is still streaming both of them for international audiences.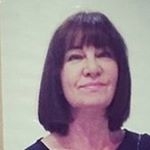 Latest posts by Michelle Topham
(see all)