There is the cutest video just popped up online of a competition between Taylor Swift and Karlie Kloss to find out which one of them is the best best friend.
Vogue filmed the video, which is just four quick tests to see who can beat the other one when doing something silly.
A staring competition, arm wrestling, drawing each other while not looking at the paper, and talking about each other both at the same time.
Of course, in real life, Taylor Swift and Karlie Kloss are the other's best friend (BFF), so it is very nice to see them together like this. And both girls look and act so freaking sweet to each other.
Now that's how best friends should be.
Watch below.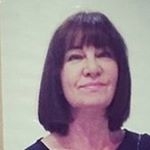 Latest posts by Michelle Topham
(see all)