Taylor Swift is nice. She just is. She's always doing nice things for fans, just to show how much she appreciates that they're there. So, when I heard she'd just promised fraternity brothers from the Transylvania University's Delta Sigma Phi fraternity in Kentucky free tickets to a Taylor Swift concert for them and their dates, no, no surprise there.
The guys got the attention of Taylor Swift and, thus, concert tickets after they posted a video on YouTube that soon went viral.
The video is of the brothers from the Delta Sigma Phi fraternity lip dubbing and dancing around their dorm to Taylor's new hit single "Shake It Off" and, yep, it's pretty cool.
Taylor's response?  See her tweet (and the video) below. Nice, eh?
I'm personally inviting all of these guys (and a date!) to a show on tour next year, it's on me. Nailed it, bros! http://t.co/PuBjqkf27n

— Taylor Swift (@taylorswift13) September 12, 2014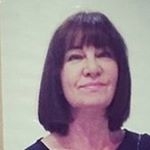 Latest posts by Michelle Topham
(see all)