Seems like every time I get on the internet there is another cute Taylor Swift video out. (Is everything this woman does absolutely perfect? Certainly seems like it.) Today is no exception, with a super cute video of Taylor Swift miming to her latest release 'Blank Space' while sitting in a car driving through London with none other than the BBC's Greg James.
Taylor dances, mimes, and even air-drums, while all the while looking like she's having a rocking time. Greg just looks awed and deliriously happy to be sitting in the same car as her. Can't blame him.
Oh and, by the way, as everyone seems to be asking "Is Greg really driving?" and "Isn't that dangerous? Miming and driving? Couldn't that car crash and kill Taylor?", I'll just say, look carefully at the video.
My guess is the car Taylor Swift and Greg James are in is actually on the back of a truck, so the truck driver is driving the pair through London. Greg is not.
And how do I know? Look out of the back window. Greg's car is too high up. Plus, Taylor is a bit nervous in cars (she's had a few minor fender benders), so do you honestly think she'd be this relaxed with his hands off the wheel? Dead giveaway.
Watch Taylor Swift and Greg James miming to 'Blank Space' below. It's very cute, and she is darned adorable.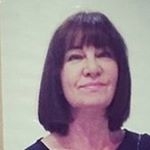 Latest posts by Michelle Topham
(see all)