When Taylor Swift's live stream on Yahoo was announced a few days ago, it was expected she'd be premiering at least one new song. Today, the live stream went ahead in front of a studio audience, and beamed out to the masses over the internet, with Taylor's new single "Shake It Off" as part of the deal.
Swift also announced her new upcoming album. Called "1989" which, of course, is the year she was born, it's expected to have a lot of tracks influenced by late 80s music, as Swift said that's what she's been listening to a lot of lately.
But, Swift wasn't finished there. She also answered a lot of fans' questions, announced new sweepstakes where she'll be giving away 500 'meet and greets' so some lucky fans can get to meet her, and all in a talk-show style format that was charming to watch.
If you missed the live stream, you can watch Taylor Swift's new music video "Shake It Off" below, and yes it's a fun, happy song and Taylor is adorably cute in it. Then again, she always is.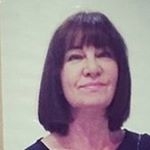 Latest posts by Michelle Topham
(see all)