I like people who can laugh at themselves as, God knows, we all do the silliest things. I've always liked Taylor Swift for that reason, as she's awesome at laughing at herself, or throwing herself 'shade', as she proved on her Instagram account today when she was accused of looking like Paddington Bear in a bright yellow duffel coat she wore in New York this week.
Not only did Taylor admit, yep, she looked like Paddington Bear, she even put up a photo on her Instagram account of her next to the famous London bear himself, and asked fans to tell her "Who wore it better?". Adding in parentheses, "Paddington obvs".
Awwwww. Come on. Not only does Taylor Swift look incredibly cute in her Paddington Bear duffel coat, she even added a Paddington look-alike hat. All she needed was a suitcase.
Props, Taylor. That made me laugh.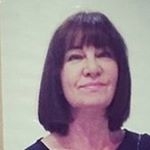 Latest posts by Michelle Topham
(see all)